Working to Reduce Petroleum Consumption in the

Transportation

Sector
Our Mission
To improve air quality and health, reduce environmental pollution, strengthen Vermont's economy, and enhance our country's energy security by working locally to advance affordable, domestic transportation fuels, energy efficient mobility systems, and other fuel-saving technologies and practices.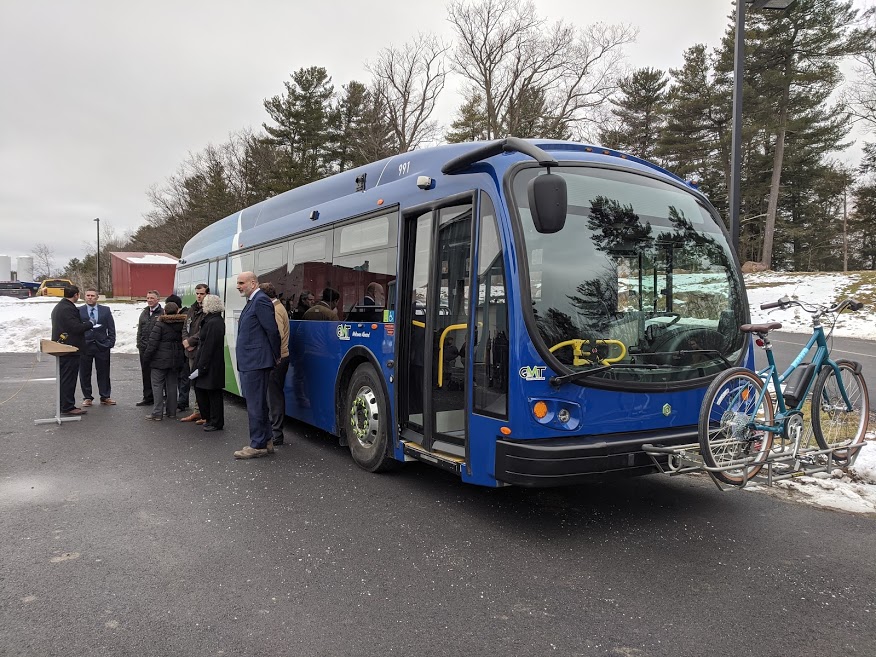 The Vermont Clean Cities Coalition brings together stakeholders in the public and private sectors to deploy alternative and renewable fuels, idle-reduction measures, fuel economy improvements, and emerging transportation technologies.
Our Work
Our History
The Vermont Clean Cities Coalition (VTCCC) was designated as a Clean Cities Coalition by the U.S. Department of Energy in 2001. Past and present stakeholders are numerous and diverse, consisting of both individuals and organizations. VTCCC activities have included maintaining information and databases, writing grant proposals, creating public awareness and interacting within the national network of Clean Cities programs.
Originally housed at the Snelling Center for Government, the Vermont Clean Cities Coalition found its permanent home at the UVM Transportation Research Center on July 1st, 2007. Since 2007, the coalition has helped with many events and provided resources to Vermont fleets looking to utilize alternative fuels.
Funding
The VTCCC is primarily funded through federal grants through the national Clean Cities program as well as, in-kind support from the UVM TRC. Over the years VTCCC has received grants from various governmental and non-governmental entities throughout the state of Vermont including the High Meadows Fund and the Public Service Department.
Support Vermont Clean Cities' Outreach and Programming:
Vermont Clean Cities Annual Report
Each year, VTCCC collects data on petroleum reduction activities of fleets across the state and compiles this information into an annual report. To view and download the latest VTCCC Transportation Technology Deployment Annual Report, click below. For information on what Clean Cities is doing nationally, find out here.