Vermont Clean Cities helps public and private fleets and consumers reduce their petroleum use and greenhouse gas emissions. We build partnerships with local and statewide organizations in the public and private sectors to adopt:
Alternative and renewable fuels
Idle-reduction measures
Fuel economy improvements
New transportation technologies, as they emerge
The Clean Cities Portfolio of Technologies include: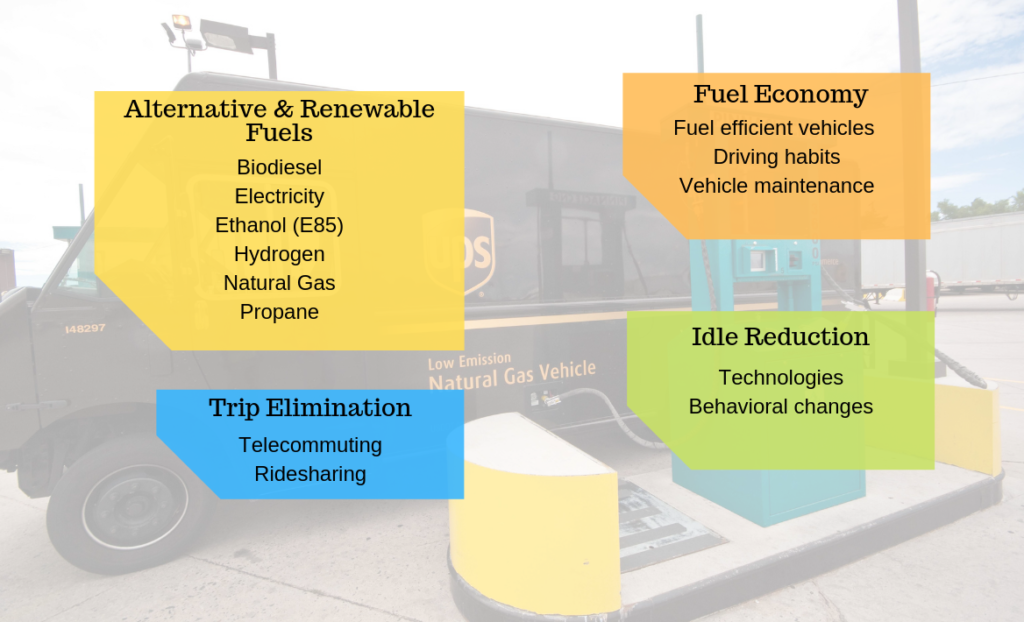 Strategies for Deploying our Portfolio:
Conference, Events, and Trainings: Throughout the year VTCCC host conferences, events, and trainings related to alternative fuel use in the transportation sector. Past events include alternative fuel first responders training, alternative fuels workshops for fleets manager, and workshops for technicians. VTCCC strives to promote and support the use of alternative fuels and fuel conservation practices throughout the state of Vermont through these events.
e-Newsletters: Every month VTCCC publishes an e-Newsletter that highlights the latest news, upcoming events, and grant information related to alternative fuel use.
Grant Support: On a monthly basis VTCCC searches for grants related to alternative fuels, petroleum reducing technologies, and driver behavior. These grants are published in our e-Newsletter. VTCCC is here to support, provide advice, and coordinate grant applications related to Clean Cities' mission to reduce petroleum use in the transportation sector.
Database Development and Annual Report: The VTCCC is required to keep an up-to-date database of stakeholders, community fleets, alternative fueled vehicles and re-fueling stations.
National Representation: The coordinator of the VTCCC at the UVM Transportation Research Center represents Vermont to the regional and national Clean Cities coalitions. This representation consists of conference participation and conference call meetings. Other activities may be included as opportunities arise.