Clean Cities offers a wide array of web-based tools to help fleets reduce their petroleum use through the Alternative Fuels Data Center. Below are select tools that are particularly helpful to fleet managers seeking ways to reduce their fuel cost and emissions.  If you have any questions regarding these tools, please do not hesitate to contact VTCCC at vtccc@uvm.edu.  To access all the Clean Cities tools go to afdc.energy.gov/tools.
---
Calculators
Vehicle Cost Calculator: Enter basic information about your driving habits to compare total cost of

ownership and emissions for most vehicle models, including those that run on alternative fuels of electricity.

Heavy-Duty Vehicle and Engine Search: Find and compare heavy-duty alternative fuel vehicles, engines, and hybrid propulsion systems.

Find a Car: Compare fuel efficiency, costs, carbon footprints, and emissions.
Be Car Conscious: CarShare VT's vehicle cost calculator helps Vermonters become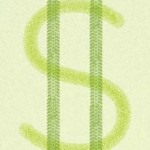 more aware of the true costs associated with driving and owning a vehicle.
Price Data
Pricing is a significant factor when it comes to deciding what type of fuels to use to power your vehicles. As gasoline and diesel prices rise, alternative fuels appeal more to fleet managers and consumers with personal vehicles. Of course, fuels are constantly fluctuating in price based on location, time of year, and political and economic status. Over the long term, alternative fuel prices are much more stable than petroleum-based fuels. The AFDC Alternative Fuel Price Report provides up-to-date national averages for a variety of vehicle fuels. Referring to this data, along with the consideration of environmental costs and benefits, will help you make informed decisions about which type of fuel would be best to use in your fleet or vehicle.
Incentives
The AFDC maintains an up-to-date database on state and federal laws and incentives for alternative vehicle fuels. Follow these links to find incentives that may support the use of alternative fuels in your fleet or vehicle: