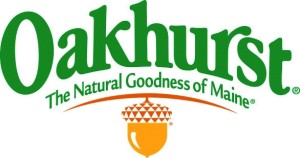 Oakhurst Dairy is a Northern Star of New England, nominated by the Maine Clean Communities Coalition. Oakhurst Dairy is an active and supportive stakeholder of the Maine Clean Communities Coalition.
About the Company
Oakhurst markets and sells a full line of refrigerated milk and diary products. Oakhurst's sole manufacturing facility and primary warehouse is located at the headquarters in Portland, ME. Oakhurst has two additional distribution facilities, one in Maine and one in New Hampshire. From these distribution points, Oakhurst services the Northern New England Market.
Oakhurst is so much more than milk. Their healthy, wholesome products are loaded with vitamins and nutrients – NOT high fructose corn syrup – and their milk comes from local dairies right here in New England.
As the first dairy in the nation to say no to the use of artificial growth hormones, Oakhurst believes firmly in doing what is right. They donate 10% of profits to organizations supporting healthy kids and a healthy environment, so that together we can help build a better future.
Commitment to Petroleum Reduction
Oakhurst has demonstrated a strong commitment to reducing their petroleum consumption, mainly through the use of biodiesel. Oakhurst operates over 90% of their fleet utilizing at least B20 throughout the year. Other steps they have taken to reduce their petroleum use include a company-wide anti-idling policy, fuel consumption monitoring and reporting system, and a preventative maintenance program.