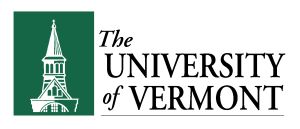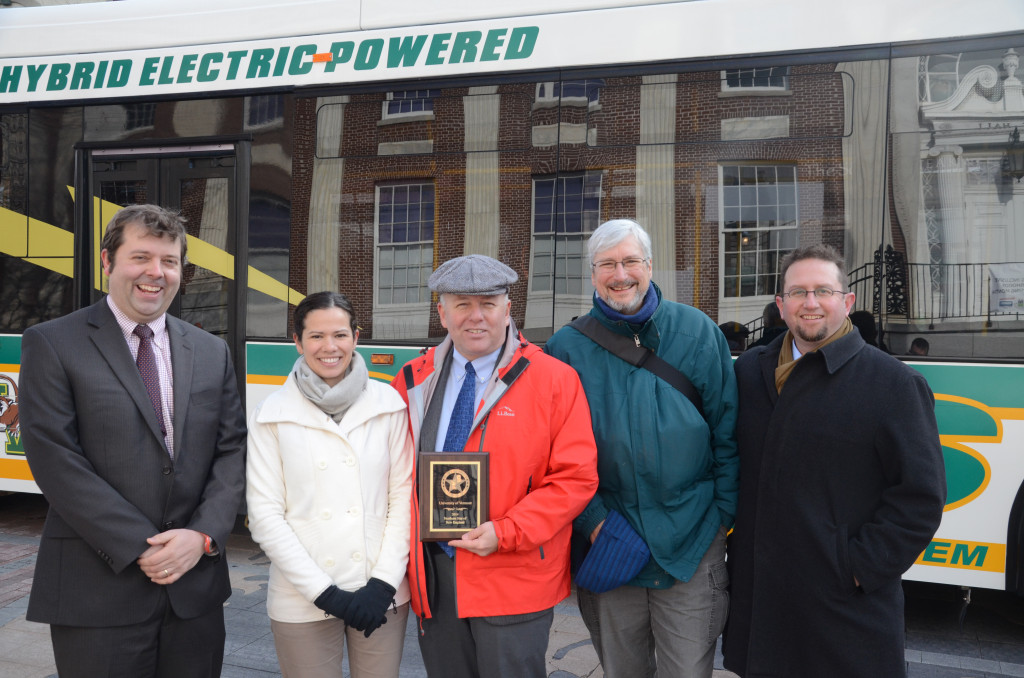 The University of Vermont's (UVM) Transportation and Parking services is a Northern Star of New England, nominated by the Vermont Clean Cities Coalition (VTCCC). The University of Vermont's Transportation and Parking Service is an active and supportive stakeholder of VTCCC.
About the Company
UVM Transportation and Parking services students, staff, faculty and the public across UVM's 450 acre campus.  Their services are divided into three areas: Commuting Resources getting people to campus, Parking Services permitting people to park on campus, and Transportation Services getting people on- and off-campus routes running daily.
Commitment to Petroleum Reduction
UVM Transportation and Parking services has demonstrated a strong commitment to reducing their petroleum consumption. They operate nine shuttle buses utilizing compressed natural gas and one hybrid bus. Other steps they have taken to reduce their petroleum use include a organization-wide anti-idling policy, fuel consumption monitoring and reporting system, and a preventative maintenance program. In 2014, UVM saved 33,916 gallons of petroleum and prevented 87 tons of greenhouse gas emissions with their alternative fuel fleet.
View the April 8, 2015 award presentation held in front of the Burlington City Hall: