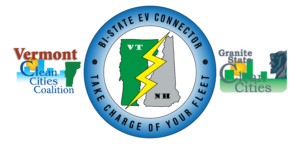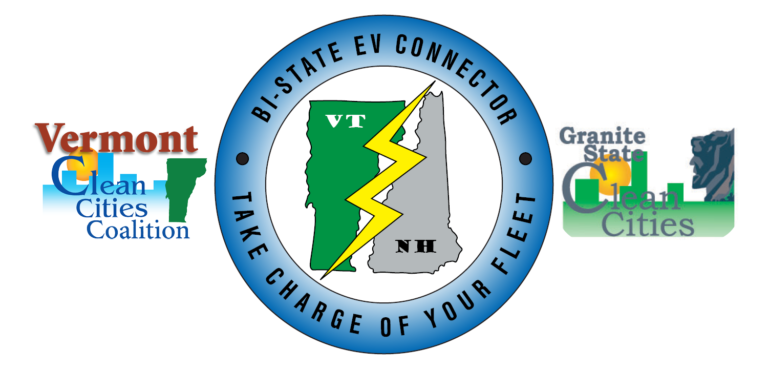 WHEN: Friday, September 27th, 2019 from 9:00am to 3:00pm
WHERE: Hypertherm, 71 Heater Road, Lebanon, New Hampshire
The Bi-State Electric Vehicle (EV) Connector is a FREE event hosted by the Granite State and Vermont Clean Cities Coalition.
The event features the latest in electrification for fleets, municipalities, and businesses. Attendance is limited to the first 150 registrants! There will be EV charging stations on-site! Draft Agenda
EVENT HIGHLIGHTS: Electric & Hybrid Vehicle, Technology & Equipment Showcase • Vendor Displays/Demo's • Ride & Drive Event
DISCUSSION PANELS: EV Charging Solutions for a Hypothetical Site • Conversations with Fleet Managers • Incentives & Funding Opportunities • And more!
CONTACTS: Peggy O'Neill-Vivanco at VTCCC (poneillv@uvm.edu, 802-656-9123) or Jessica Wilcox at GSCCC (jessica.wilcox@des.nh.gov, 603-721-6751).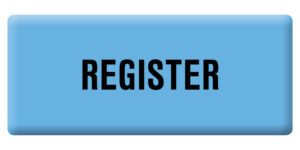 ---
Thank you to our sponsors!
Level 2
Eco-Equipment Supply, Mean Green Commercial Electric Lawn Mowers
Level 1
Want to become a sponsor? View sponsorship information here.
---
We are thrilled to announce that BYD is bringing a new K7 30′ Battery Electric Bus for event participants to demo. You don't want to miss this opportunity! Register here.