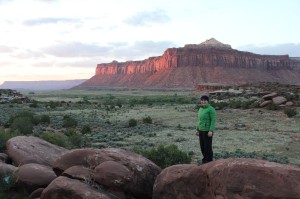 Michelle McCutcheon-Schour, Coordinator
Michelle McCutcheon-Schour is the Coordinator for the State of Vermont Clean Cities. McCutcheon-Schour served as an intern for the coalition in the summer of 2011 through the Clean Cities University Workforce Development Program, has been working at the TRC since then and was appointed Coordinator in 2013. She led an electric vehicle outreach project in the summer of 2012 and has continued work at the TRC on workforce development initiatives.
A UVM grad with a degree in Political Science, McCutcheon-Schour received her MPA from Cornell University with a concentration in Environmental Policy and spent time as a graduate intern at the US EPA, designing the EPA's Electronics Recycling Toolkit for Municipalities, and assisting the Electronics Product Stewardship team in public outreach.
Carson Casey, Intern
Carson Casey is the Vermont Clean Cities Intern. She is a senior who is majoring in Natural Resources at University of Vermont's Rubenstein School of the Environment and Natural Resources.  Carson is a native Vermonter who grew up in the small town of North Pownal. During her college career she has spent time in the Vermont State House working under Representative Mitzi Johnson. She also had the opportunity to work in the Executive Office of Vermont Governor Peter Shumlin. In the summer of 2012, Carson biked throughout Vermont canvassing for the Vermont Public Interest Research group. She spent her spring 2013 semester in northern Tanzania where she studied wildlife conservation and political ecology.
Glenn McRae, UVM TRC Associate Director
Glenn McRae has spent the last 25 years creating and implementing programs and initiatives in Vermont that build capacity and empower people to more fully participate and engage in their community, their enterprises and their government. Building resources to support an effective workforce in Vermont's nonprofit sector has occupied much of the last twenty years. In 2011, he joined the UVM Transportation Research Center as Outreach Manager focusing his efforts on the needs of a 21st century workforce in the transportation sector. He served as the Executive Director of the Intervale Center, a steward of a 350 acre center in Burlington that develops farm- and land-based enterprises building community food systems. He was the Director of Public Policy Development at the Snelling Center for Government where he developed a graduate internship program in partnership with the MPA Program.